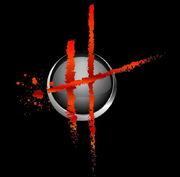 Halimaw! Collectibles is a statue company based in the Philippines. From the Pinoy Forums:
---
Why Halimaw! Collectibles? When Jay and I started the group we contemplated on forging a name that can send a big impact to the the local scene of statue/kit making. The term "Halimaw!" being oftenly used by Jay and I to express our awe and amazement to a toy or a statue came into mind.
We, the Halimaw! group currently consists of 4 passionate minds that aims to produce good quality kits at very affordable prices. We're taking inspiration from Randy Bowen's company, taking their inputs from fans. So we encourage everyone to post away their wishes and be not afraid to send their comments.
---
Sculptures from the Halimaw! Collectibles company include: